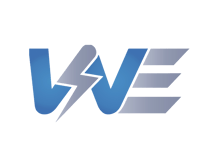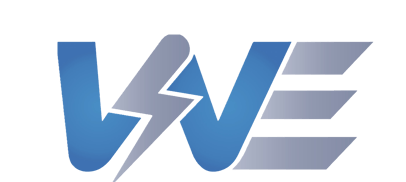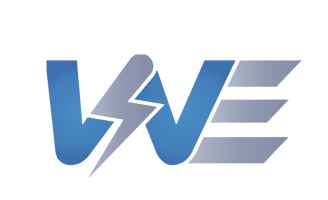 HERE'S WHAT OUR CUSTOMERS SAY
"Our experience with Ware Electric was great! Robert was extremely porfessional and knowledgeable and helpful. He did an excellent job installing our generator interlock. We will definitely use Ware Electric services again!!"
-Ron R.
"Not only did Ware Electric, LLC install our generator but they also helped us to choose the best and most suitable generator for our needs and then purchased it for us. They were most courteous and their work ethics were outstanding. We were in a hurry to have a generator installed and they got the job done, start to finish in record time. They very clearly and patiently explained to us how to operate and maintain the generator and instructed us on the safety precautions. We would have given them a 10 star rating because we are 1000% satisfied! We definitely will be hiring them for any future electrical work we may need and will be recommending them to our family and friends. Thank you Ware Electric, LLC for your excellent work and thank you home advisors for your support. We are most appreciative!"
-Joyce K.
"Installed a security camera, outdoor ceiling fan and doorstep light, 2 indoor ceiling fans with lights, and updated all light switches and outlets inside my house. Great and quick service!"
- Kourtney C.
"Excellent response and service. Great to work with. Will definitely use them again when we need electrical service."
- Tim T.
"My experience with ware electric was great! The professionalism of Ware Electric was spot on. The electrician listened to my problems with my electrical panel and knew exactly what needed to be looked at when he arrived. Mr ware is local family owned and operated and he personally come out to your house to help you with any of your troubles. I would definitely do business with them again for sure! "
-Alex B.
"Great company with core values. Had a 220 outlet with breaker installed for my welder in the garage and service was top notch. Had them back again for an additional 110 outlets that I needed for lights/fans and would definitely recommend them."
-Chris G.
"We put a storage shed in our backyard and wanted to have a light and electricity available. I contacted Ware Electric, LLC and Robert came out and did an outstanding job. Ware Electric, LLC will always be my first call for all of our electrical needs!"
-Groove Frequencies
"Professional and courteous staff. They have an extremely quick response time! Thorough follow through and follow up, which are really important to me!"
-Lisa Luedecke
"Great service and fixed my light that was hanging down. Great price"
-Jake Edmonds
"Doesn't get any better than the guys over at Ware Electric. Robert and his crew knew exactly what they were doing and were able to knock out my house projects in just 1 day.My project consisted of 3 new plugs, 2 new lights + switches, 8 plugs in the garage and a electric vehicle charger wired up.I'm in a little bit of an older house which didn't meet some of the requirements to install the car charger. However, Robert was able to intelligently brainstorm a way to supply my breaker with the right amount of power. The conduit outside the house and those in the garage look great. I couldn't be happier.They came back a couple days after the project to repair some drywall. It looks like everything added was there the whole time, it's so seamless. I highly recommend this crew to anyone needing electrical work done to their house or business. Thanks again!"
-Ryan Duncan
"Ware Electric responded to my request for a quote to hook up my hot tub, and was able to show up to my house the next morning (on a Saturday). They were able to complete the work the very next day, which was a Sunday.All of the work was completed, efficiently and with high-quality. They were very professional, communicated well and arrived on time.Highly recommend!"
-Scott Springer
"I had some electrical outlets that needed to be fixed. Robert came through promptly with professional service and great communication. Verified all work with me before leaving. Highly recommend!"
-Donny Lujan
Did a great job of replacing broken doorbell.
-Big Tex
I recommend Ware Electric, LLC if you are looking for quality work and fair value. We got quotes from a few vendors to install a Tesla wall charger, a Nest doorbell, and three outdoor Nest floodlight cameras. Ware Electric had competitive pricing and flexibility with availability. Robert, the licensed electrician from Ware Electric, sent us his credentials and insurance details for verification before we signed them up. They came out to spec out the work to provide an accurate quote. Installing the floodlight cameras was the more involved work as there was existing wiring for one of them but not for the other two. Robert gave us an individual quote on each job and explained the pros and cons. We only installed two cameras as the third one needed some extensive and expensive workaround due to its intended location. All four jobs went smoothly and as planned. Also, the work location was left clean and tidy. We are delighted with their service; thus, they will be on top of our list for future work.
-Shiju Narayan
Robert was quick and professional. Was able to provide me options to keep price low and walked through my house with me to answer questions about other electrical issues unrelated to the initial call. I was also curious about the work being done so he also took the time to give basic explanations as well as pointing out some easy DIY fixes I could do. Helped me run power to a COM box.
-Daniel Herrington
Ware electric came out and took a look at my panel and breakers and got my lights up and running! They were very considerate and and understanding! Definitely using them in the future! Family and locally owned business is a plus!
-Jesenia Rea
Ware Electric, LLC, came out prepared and organized. This master electrician worked efficiently and productively. The invoice matched the quote well. His skills, courtesy, and ethics are golden. I could not not have gotten better service!
-Mari Dvoroznak
Our technician arrived promptly, and completed the installation quickly and efficiently. Nice guy and very helpful!
-Benjamin Miller
Robert installed my ceiling fan for me with no issues and called me with updates throughout the process. Would highly recommend!
-Chrissy Sandate
Robert, was knowlegable with trouble shooting my electrical issues. Polite and reasonably priced.
-R. Rodriguez
These guys are amazing. Hard to find electricians who are fair priced and do good work!
-C. Rappaport
Bobby Ware , was able to quickly diagnose a problem with our Door bell . He was professional and had outstanding customer service. I will definitely use them in the future and highly recommend them.
-Lorri French
Robert and his team were kind, efficient and fair. He made an appointment, but was actually able to squeeze us in earlier. It was cold and wet, but they still delivered. 10/10, would recommend.
-Joey McCormick
Positive: Professionalism, Punctuality, Quality, Responsiveness, Value
Robert was excellent to work with and the pricing is fair. He and his crew showed up on time and completed the job in its entirety.
I had the following work done:
- Electrical Vehicle Charger installed including the outlet to plug it into.
- Entire electrical panel replaced and upgraded .
- 9 electrical sockets installed
- 13 recessed lights installed w/ 4 switches to operate them
Services: Electrical wiring installation, Light fixture installation, Electrical panel replacement or upgrading, Electric car charger installation, Electrical wiring repair, Electrical fixture installation, Electrical outlet & switch installation
-Catherine Cribb
Very professional and expedited service. Technician was very professional and he explained why my outlets weren't working, how he would resolve the issues and offered me options to fix the issues. I was impressed with his work ethic and look forward to recommending this company and tech to others!
Services: Electrical inspections, Electrical outlet & switch relocation, Electrical panel repair, General repairs, Electrical panel replacement or upgrading, Electrical outlet & switch installation
-Jessica Jacobs
Positive: Responsiveness
This company was able to install three GFCI outlets in our house same day as we called. We also scheduled a breaker box panel replacement for a Sunday that was completed in half the time promised. They exceeded my expectations on both occasions. Respectful, reliable, clean and highly recommended.
Services: Ground wire installation, Electrical inspections, Electrical panel replacement or upgrading, Electrical outlet & switch installation
-Dylan Fury
Positive: Professionalism, Punctuality, Quality, Responsiveness, Value
Our house was struck by lighting and we were in need of someone to do a full inspection and quick repair. Robert was able to fit us into his schedule the same day and completed all the work before the day was done! We can't recommend him enough! He was very professional and thorough with the inspection and he took the time to explain every issue with us. He worked efficiently to get the job done the same day and we are so thankful we found him! We highly recommend him for all your electrical needs!
Services: Electrical inspections, Electrical fuse changing, Electrical panel repair, Electrical outlet & switch repair, Electrical wiring repair
-Sasha Castro
Positive: Professionalism, Punctuality, Quality, Responsiveness
Ware Electric installed an outdoor outlet for our pool pump. Robert was knowledgeable, courteous and very easy to work with. We were very pleased with the service and the end result!
Service: Electrical outlet & switch installation
-Liz Zuniga
Positive: Professionalism, Punctuality, Quality, Responsiveness
Robert and his associate were very competent, thorough and efficient in installing a new circuit from the breaker box to a new electric vehicle outdoor charging station. The trenching was neat and cleanup was thorough.
Services: Installation, Electrical outlet & switch relocation, Electric car charger installation, Electrical outlet & switch installation
-Michael Mann